About Bygning 5 - Nicolai
A HOUSE FOR PEOPLE WITH GREAT IDEAS
Building 5 is a Culture House in the center of Kolding, located in the Nicolai Complex, providing a space for cultural actors, creative initiatives, workshops as well as counseling in these areas. The House is intended for people between 17-35 years.
The house is open on weekdays from 9AM to 10PM. If you need help, come visit us during office hours 
To get access to the work spaces outside opening hours, contact Tommy Skouboe and get registered as a user.
When you are registered, you can book a room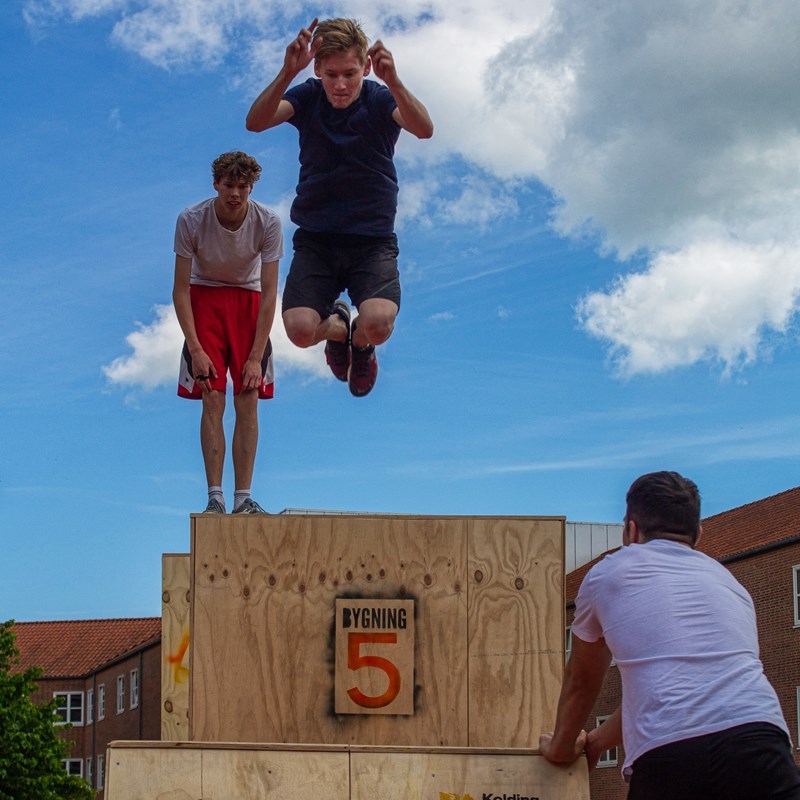 Bygning 5 HAS A CONSTANT FLOW OF WORKSHOPS AND ACTIVITIES
In Bygning 5 there's a whole world of activities. Not only can you learn to use the different creative spaces. You can also participate in the many workshops we offer. Follow our activities on FACEBOOK
If you have a good idea for a project or a workshop, scroll down to read more about TURBOPULJEN and learn if your project can recieve funding.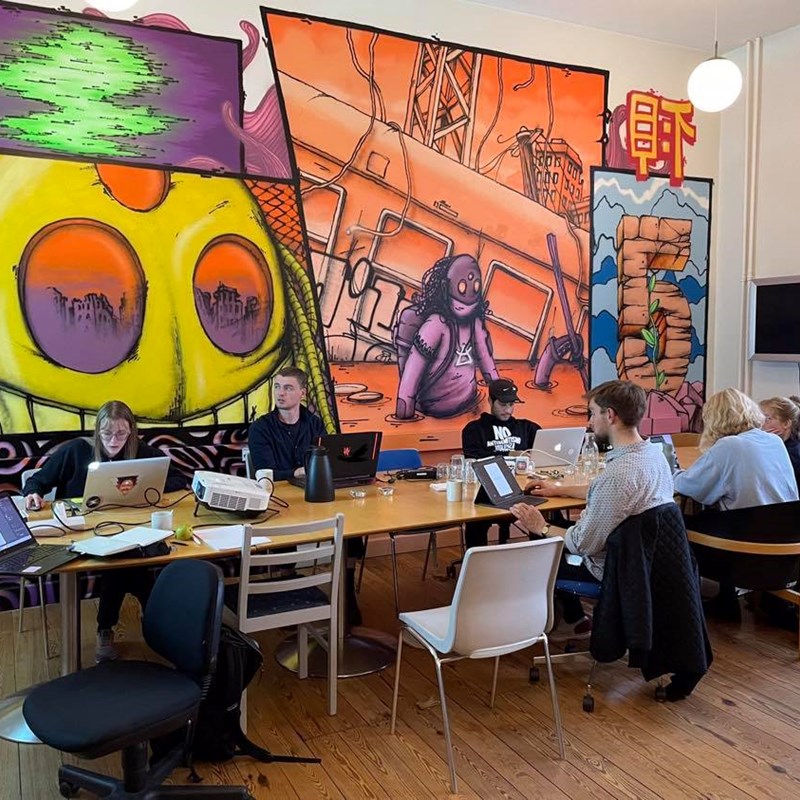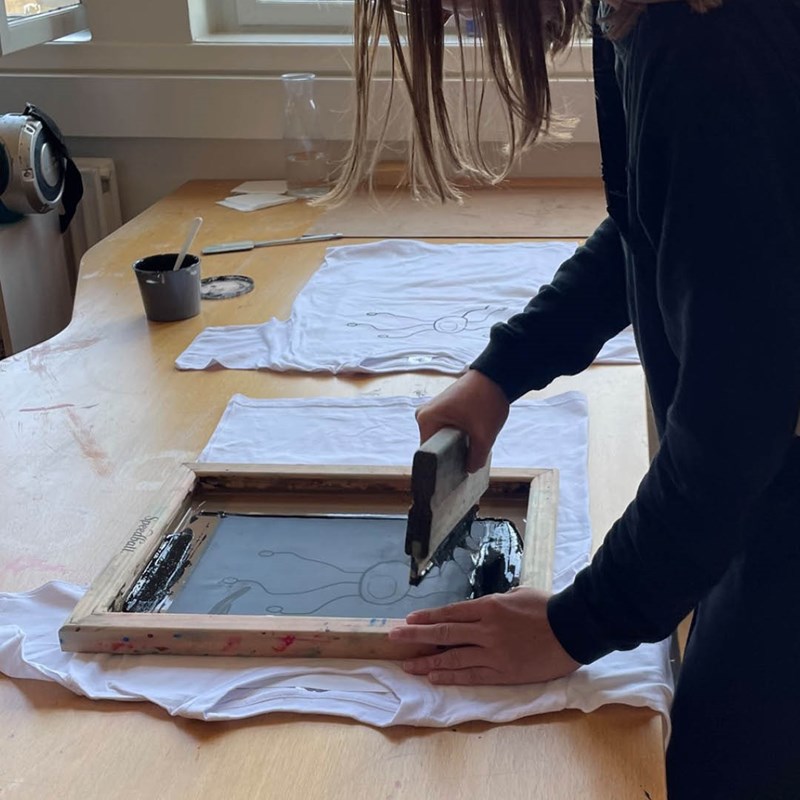 TURBOPULJEN PROVIDES QUICK FUNDING FOR SMALLER PROJECTS WITHIN A FRAMEWORK OF PARTICIPATION AND DIVERSITY
DO YOU HAVE A GREAT IDEA FOR A PROJECT WITHIN VOLUNTEERING AND DIVERSITY?
Turbopuljen is aimed at project makers, who want to plan and execute a project that operates within a framework of voluntariness and diversity. Turbopuljen is a practice field or laboratory for young, enterprising culture creators who want to make their own experiences in thinking, developing and shaping events for and with other young people. The aim of turbopuljen is to support and accommodate all incoming applications.
BOOK A MEETING and present your project
You can fx. apply for turbo puljen to do workshops, concerts, events, lectures and to some extend also to cover the expenses to materials used in connection with the above. You can also apply for salary expenses to have someone facilitate a workshop.

You have to be between 15-35 years old and live in Kolding. Your project has to be inclusive og reach out to other young people. Turbo puljen is aimed at the young project maker, who wants to plan and excecute a project. A project that operates within a framework of active participation and diversity.

You can apply for up to 5000 kr.

There are two ways to apply for turbo puljen: 1: Stop by, pitch your idea and together we can develop the idea. Or 2: Send us an application describing your idea for an event or culture project and what expenses you want turbo puljen to cover. (Remember to include a budget when sending your application).

We strive to provide a response to your application within one working week

Turbo puljen can not cover your own salary expenses. We need to receive a budget before approving your application. No receipts for agreed expenses = no support from turbo puljen. Your project must reach out widely and be publicly available. You can not apply, if you are a company, have a cvr. number or is imployed by Kolding Kommune.
Opening hours: Monday to Friday 9AM to 10PM
Office hours:
Monday: 12-17
Tuesday: 12-17
Wednesday:12-17
Thursday: 12-20
Friday: 12-16